Unveil Your Path to Clarity and Empowerment
Connect with Me for Personalized Online Tarot Readings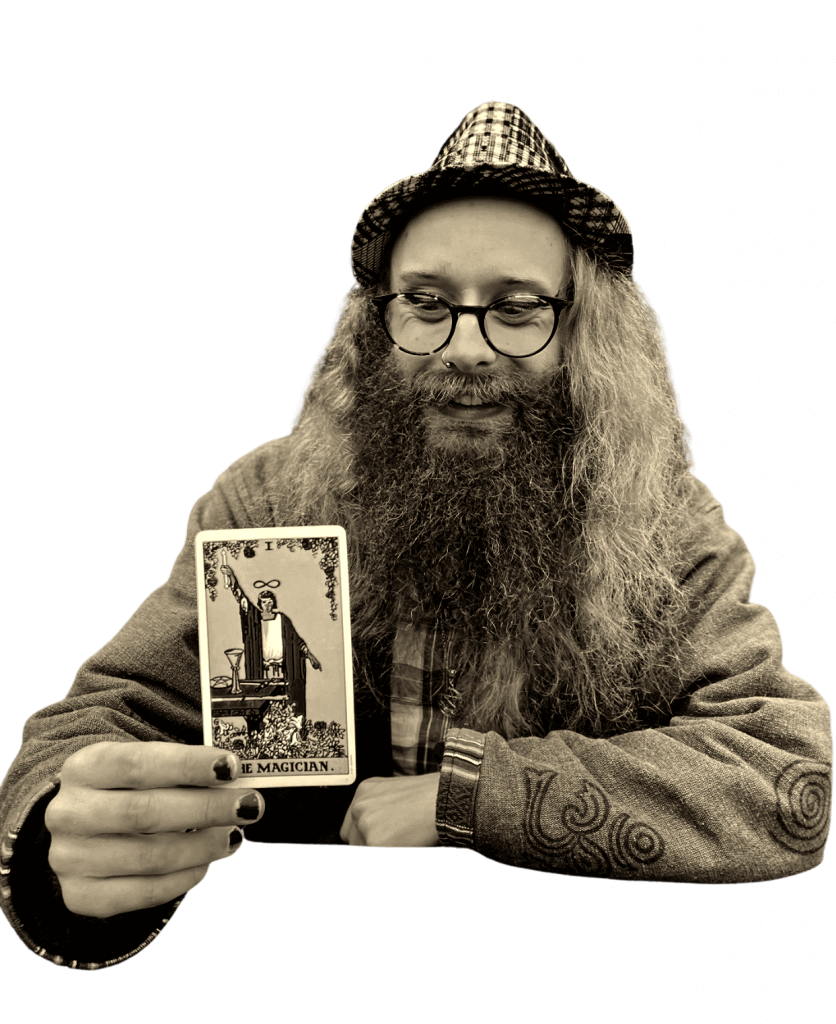 Embark on a Personal Journey of Discovery
Join Me for a Transformative Live Tarot Reading Experience
Ready for a top-tier experience? Look no further than my live tarot readings. Together, we'll create a sacred space where we connect, meditate, and delve deep into the questions that matter to you. It's not just about flipping cards; it's about immersing ourselves in a conversation that enriches, empowers, and enlightens. Gain remarkable clarity and insight in just a few cards.
To start your live tarot reading, choose your reading, each option offers a different duration and number of cards, tailored to your needs. Whether you're new to tarot or seeking to unpack complex matters, there's a perfect reading for you. Expect a conversational, light-hearted approach with no sugar-coating—yet always enlightening.
Once you've chosen your reading, our journey begins. Book your session and a secure Zoom call link will be sent to your email. Join the call on time, ensuring your audio and video work correctly. Note that the allocated time slot is fixed for us to make the most of our session. If you opt for a reading summary, find the download link conveniently available on your order page. Our live tarot readings start with an introductory chat and grounding meditation to connect our energies. I'll then draw the cards and share insights and guidance.
Delve Into Personal Insights at Your Own Pace
Experience the Magic of Recorded Tarot Readings
Can't fit a live reading into your schedule but still crave a personal tarot experience? Choose recorded tarot readings. These flexible sessions offer profound insights you can revisit whenever you like. Whether you prefer audio or video, your unique journey will be accompanied by a reading that truly resonates.
Here's how it works: After booking, I'll conduct your reading within 48 hours, ensuring a timely delivery of your personalized tarot experience. Once complete, a secure link on your order page will grant you access to download a PDF featuring a link to download your reading and a photo of the cards. This comprehensive package allows you to explore the cards' meaning and guidance in depth.
Your recorded tarot reading journey begins with a brief introduction, setting our session's intention. We'll then engage in a grounding meditation, connecting and aligning our energies. As I shuffle and reflect on the cards in relation to your question, I'll provide insights and guidance to inspire and empower you.
Deepen Your Online Tarot Experience with a Digital Reflection Journal
Complement your online tarot reading with a Digital Reflection Journal, offering a space to record key insights and prompts for deeper contemplation. This tool enriches your tarot experience, allowing for extended reflection and personal growth.
Add a recording to any live reading
Enhance your live reading experience by opting for a recording. This feature allows you to revisit the insights and revelations shared during our session, ensuring no detail is forgotten and providing a resource you can turn to as you progress on your path.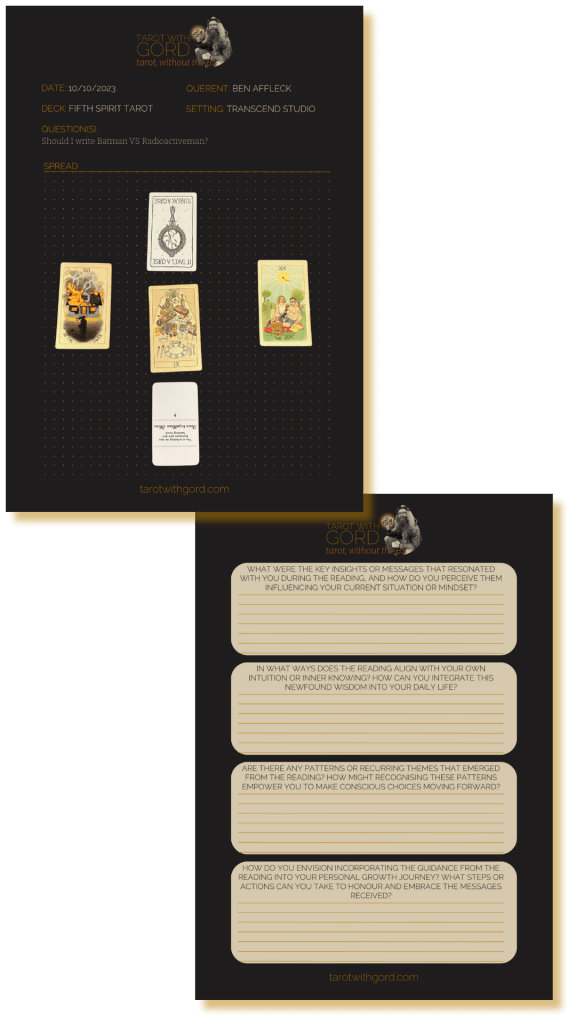 Tailored Insights for Every Aspect of Your Life
Explore Readings for Every Chapter of Your Journey
My online tarot readings cater to various aspects of your life. Whatever your focus, the tarot serves as a powerful tool for insight and guidance.
Love and Relationships
Whether you're navigating new love, fostering long-term relationships, or seeking closure from past connections, these readings offer insights into matters of the heart. Gain clarity on your romantic life, understand complex emotions, and uncover paths to deeper, more fulfilling relationships.
Career and Work
For insights into your career journey, be it starting a new job, seeking growth in your current role, or contemplating a career change, these readings illuminate your professional path. Gain perspectives on opportunities and challenges, understand workplace dynamics, and make empowered decisions about your career.
Self-Love and Personal Growth
These readings focus on your personal development, self-esteem, and inner growth. Explore your strengths, confront your challenges, and unlock your potential for personal transformation. Gain insights into self-care, personal goals, and the journey towards a more fulfilling life.
Spirituality and Inner Development
Embark on an exploration of your spiritual journey and inner self. These readings offer guidance on your spiritual path, help in finding your purpose, and insights into existential questions. Delve into your subconscious, connect with your higher self, and uncover the spiritual lessons that life is offering you.
Which Online Tarot Reading Speaks to You?
Puzzled about picking the perfect tarot session? Whether you're dipping your toes into the tarot pond for the first time or you're an old hand, there's an online reading tailored to match your curiosity and time constraints.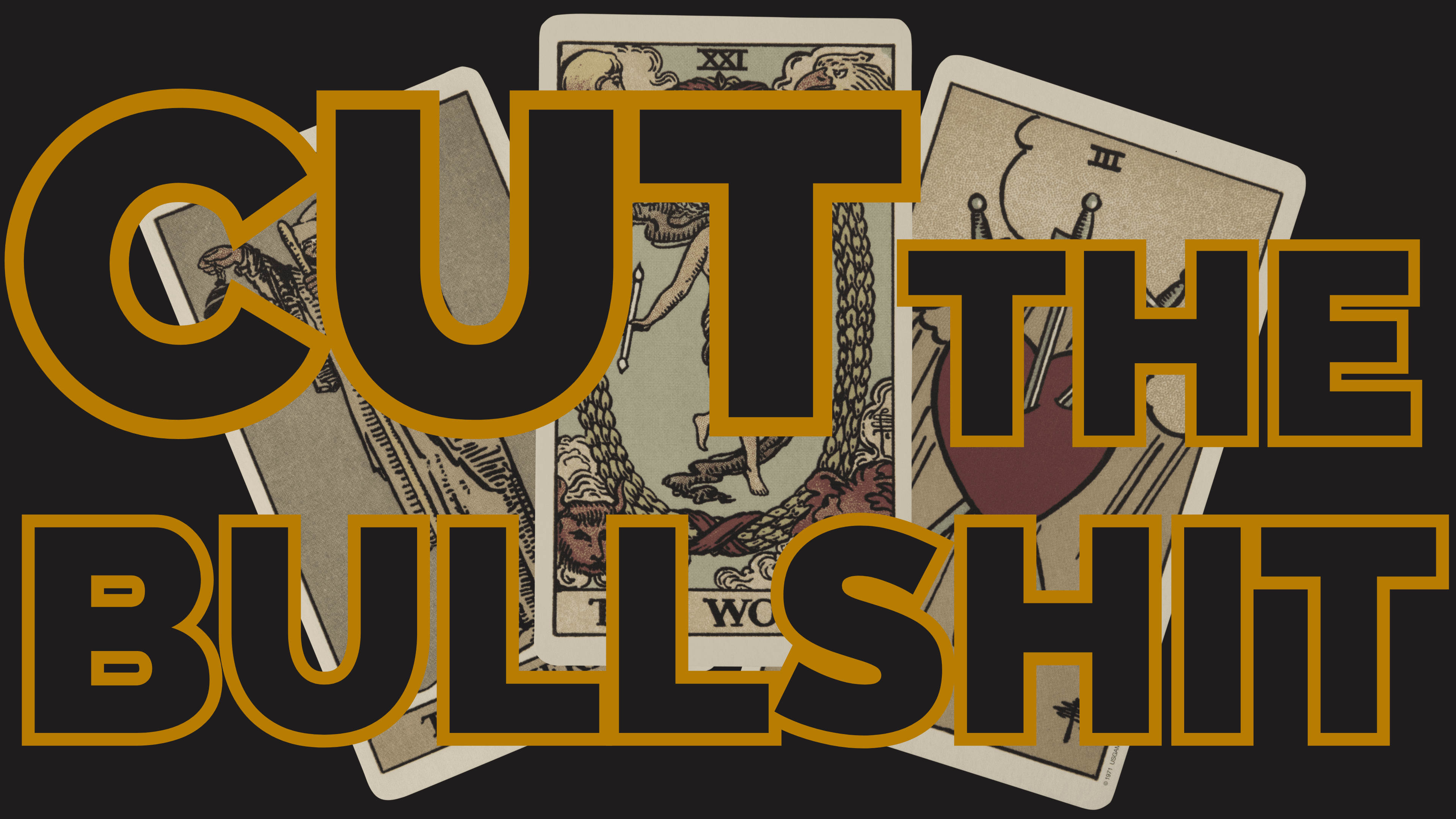 ---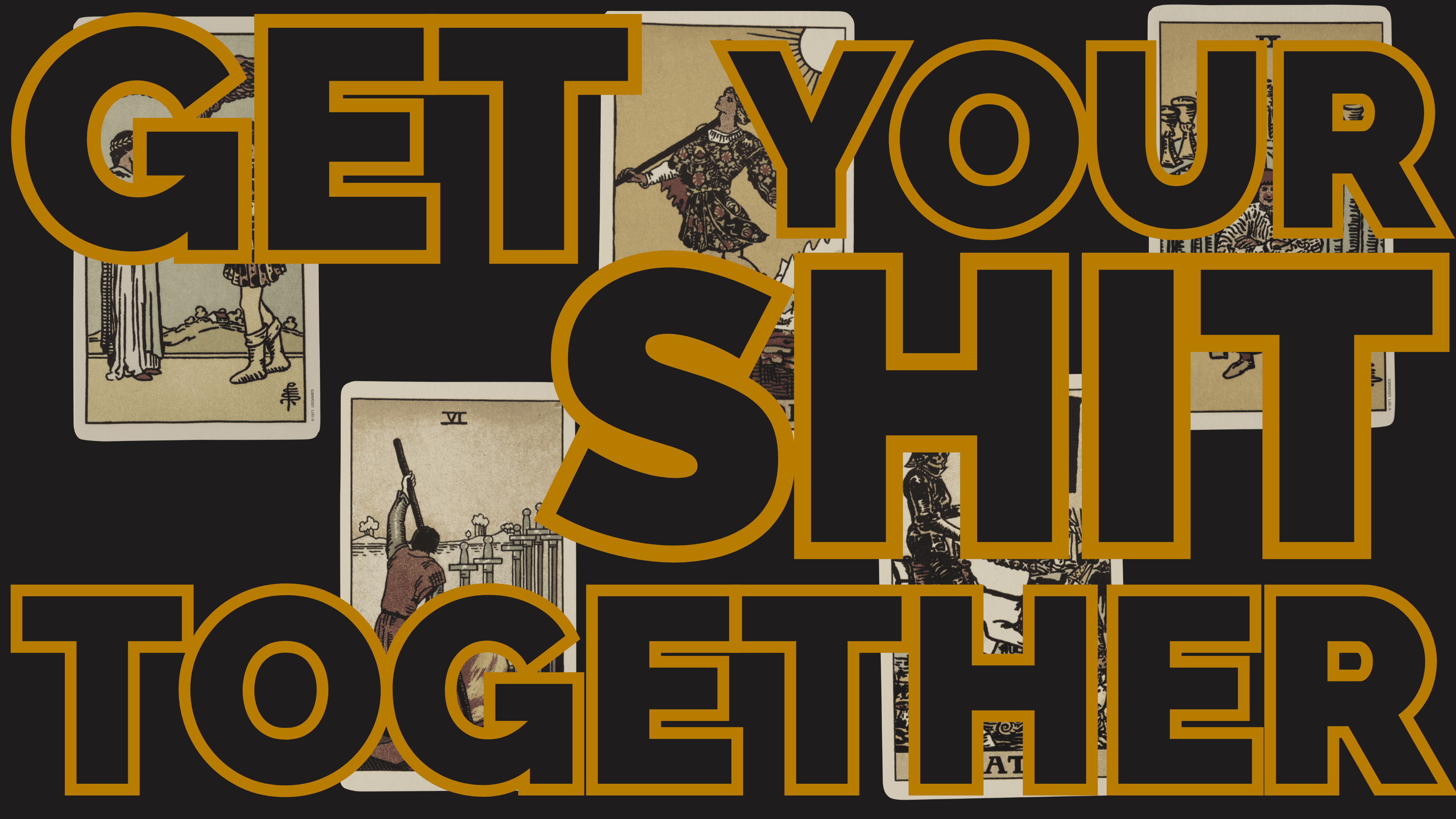 ---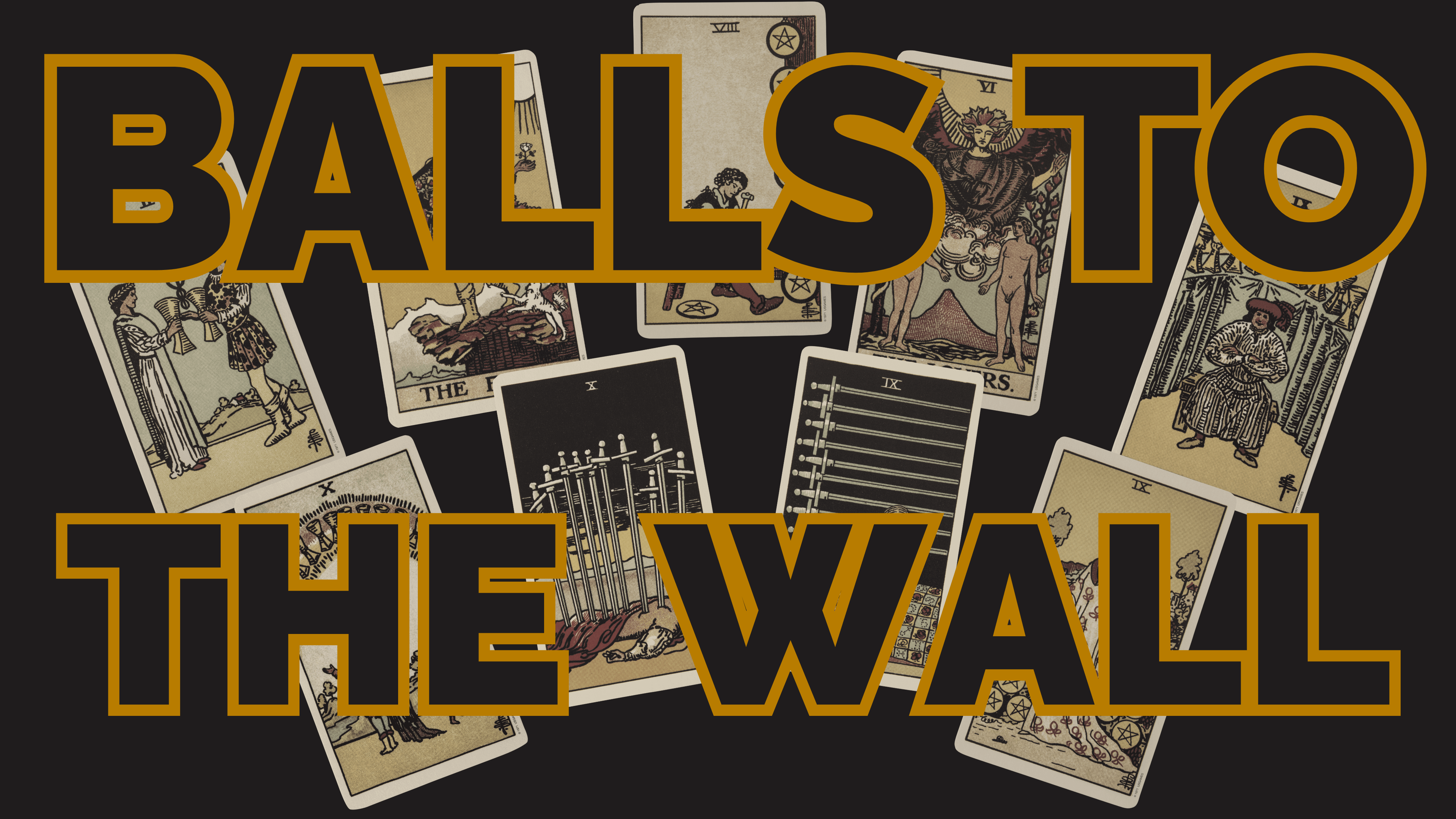 ---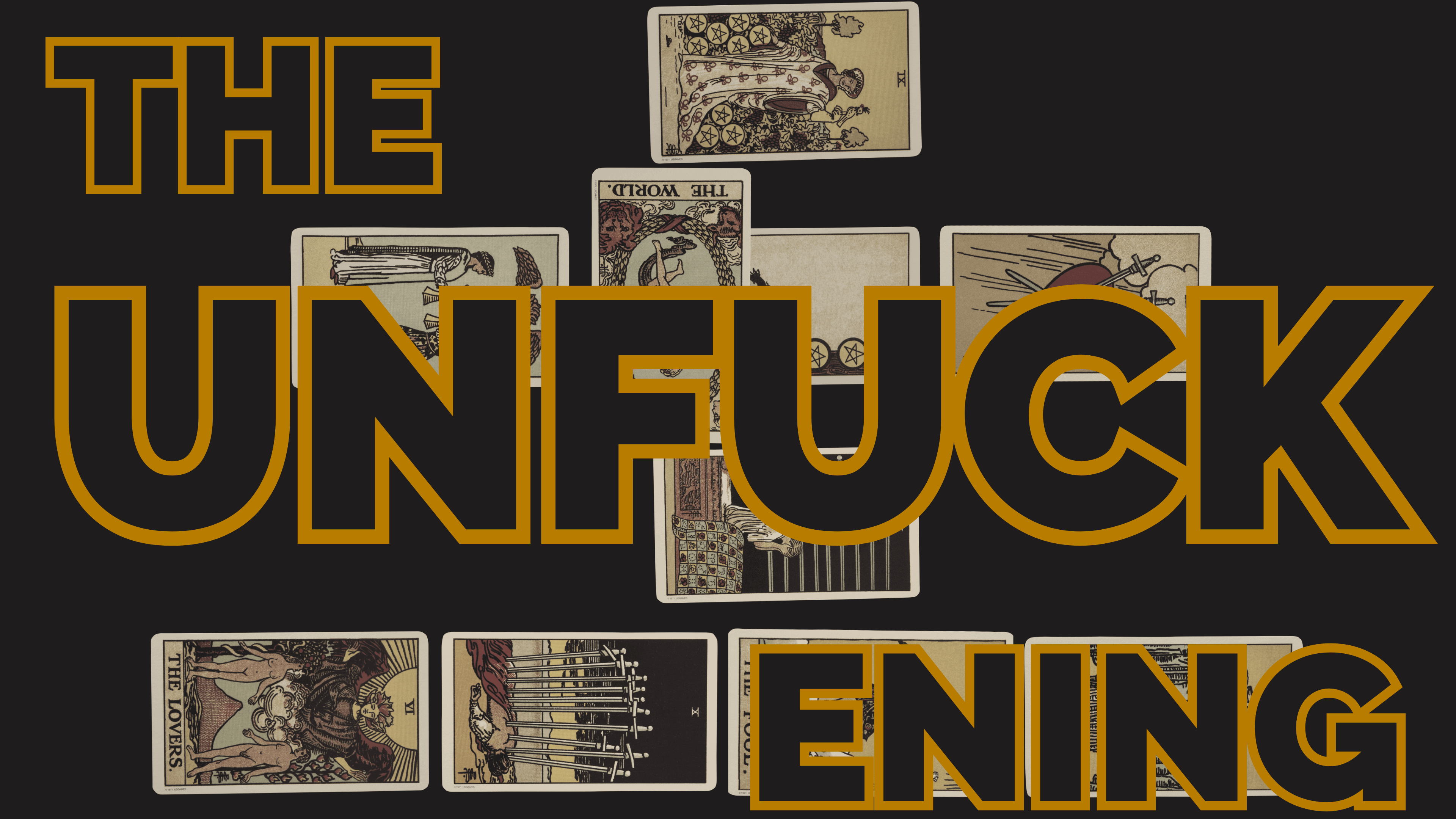 ---
Looking for a Tarot Twist at Your Next Bash?
Gather Your Tribe for an Unforgettable Tarot Experience
Why settle for the usual when you can dial up the extraordinary? Whether you're gathering your mates for a virtual hangout or planning a hybrid shindig with a digital twist, Tarot with Gord's got you covered. Get ready for an unforgettable experience that's a perfect blend of insightful readings, intriguing conversations, and a dash of cosmic magic—all from the comfort of your own space or blended into your in-person event.
What People Have Said
100% Nailed it for me. Even the meditation before the reading Gord could feel I wasn't sat up properly..
Then I had my reading and everything was overly accurate. I am definitely going to have a other reading, and anyone else shouldn't hesitate to get one either. Thank you
Rob
I have had several readings from Gord and every single time has been better than the last. The readings are very deep and personal and you can really connect with Gord. You can tell Gord takes such pride in their work and make you feel special and heard in every session. They explain everything extremely well and makes sure that they answer all questions as best they can. I can't recommend them enough!!!
Rhianna
I was surprised by the extra detail given around the cards and how spot on it was! It resonated with gut feelings I was having and trying to ignore! The reading has now really helped me to listen to my gut a bit more and has really empowered me to make a choice. I am so grateful for this reading and I will be having more readings in the future! Thank you!
Claire
FAQs
What kind of tarot readings do you offer, and which one is best for me?

I offer four different levels of tarot readings: Cut the Bullshit, Get Your Shit Together, Balls to the Wall, and The Unfuckening.

The Cut the Bullshit Reading – Perfect for beginners! Uncover the heart of any situation and gain remarkable clarity and insight with just a few cards. It's a great starting point to navigate life's challenges.
Perfect for those seeking clarity, this reading encompasses at least 5 cards. Gain valuable insights and a clearer perspective within a concise timeframe, helping you navigate your path forward.
The Balls to the Wall Reading – Delve deeper into specific areas! deal for those seeking in-depth analysis, this reading focuses on relationships, career, or other specific situations. Gain profound understanding and explore potential outcomes.
The Unfuckening Reading – Comprehensive guidance for complex issues! Unpack and simplify even the most intricate problems with this extensive reading. Explore a wide range of cards to gain comprehensive insights and find your path forward.

The type of reading that is best for you depends on your individual needs and preferences.
How much do your tarot readings cost?

The cost of my tarot readings depends on whether you choose a recorded or live reading, and the level of reading you select.

The Cut the Bullshit Reading starts from £10 for a recorded reading and from £15 for a live reading.
The Get Your Shit Together Reading starts from £20 for a recorded reading and from £30 for a live reading.
The Balls to the Wall Reading starts from £30 for a recorded reading and from £45 for a live reading.
The Unfuckening Reading starts from £40 for a recorded reading and from £60 for a live reading.

All my prices are affordable and offer excellent value for money.
What happens during a recorded tarot reading, and how do I receive it?

A recorded tarot reading is an excellent option if you are unable to fit a live reading into your schedule but still want a personal touch.

Once the reading has been completed, you will receive a link to download the audio/video file and a PDF containing a photo of the tarot cards pulled, and an explanation of the tarot spread securely from your order page.

The reading begins with a short introduction, followed by a meditation to ground ourselves and for our energies to connect. I will then shuffle and offer my reflection on the cards in relation to your question.

We will usually end with a short meditation or encouragement inspired by the cards that were pulled to help you ground into the present moment and be empowered to transform your life.
What can I expect during a live tarot reading, and how do I prepare for it?

A live tarot reading is the top-tier experience, where we meditate together, chat freely, and really go deep into the questions you bring.

A link to join the secure Zoom call will be sent via email when you book. Please ensure you join the call on time and are prepared (i.e., checking your audio and video work) before you join.

All live tarot readings begin with a short introductory chat where we can get to know each other, followed by a short meditation to ground ourselves and for our energies to connect. I will then draw some cards, tell you what's coming up, and we'll see what resonates.

We usually end with a meditation based on the cards pulled to help you ground into the present moment and be empowered to transform your life.
Can I ask any question during a tarot reading?

Yes, you can ask any question during a tarot reading.

My goal is to help you gain wisdom and clarity in your life, and I am here to provide honest and accurate guidance.

However, please note that tarot readings are not a substitute for professional advice and should be used as a tool for guidance and self-reflection.
How do you conduct your tarot readings, and what makes them accurate?

I conduct my tarot readings intuitively, using my natural gifts and connection to the divine to guide me.

I use the cards as a tool to help gain insights and clarity into your situation. I always aim to be as honest and direct as possible, without sugar-coating anything.

This allows me to provide accurate guidance that resonates with you and helps you move forward in life with confidence.
How long does a tarot reading take, and do I need any special equipment?

The length of a tarot reading depends on the level of reading and format you choose. Live readings run to a fixed time, while recorded readings can vary slightly, and are generally shorter than their live equivalent.

A Cut the Bullshit Reading lasts between 10-20 minutes, the Get Your Shit Together Reading typically takes around 20-30 minutes, while a Balls to the Wall or The Unfuckening Reading can take up to an hour.

You don't need any special equipment for a tarot reading, just a quiet and comfortable space where you can relax and focus on your question.
How can a tarot reading benefit me, and what kind of questions can I ask?

A tarot reading can benefit you in many ways, such as gaining insights into your situation, providing clarity and guidance, and helping you make better decisions.

You can ask any question that you have on your mind, whether it's related to relationships, career, personal growth, or anything else.

My goal is to help you gain wisdom and clarity in your life, and I am here to provide honest and accurate guidance.
What is your approach to tarot readings, and how do you ensure confidentiality?

My approach to tarot readings is to be compassionate, non-judgmental, and honest.

I understand that tarot readings can be a sensitive and personal matter, and I strive to create a safe and supportive space for you.

Your privacy and confidentiality are essential to me, and I ensure that all personal information shared during a reading is kept confidential and secure.
Can I book a tarot reading for someone else, and how do I do that?

Yes, you can book a tarot reading for someone else.

You can either book it as a gift and send them the link to access the reading, or you can book it on their behalf and provide their details when filling out the booking form.

Just make sure that they are aware of the booking and are willing to receive the reading.

A tarot reading can be a thoughtful and meaningful gift for a friend or loved one who may be seeking guidance and clarity in their life.